Love The Sinner
A short Documentary exploring the connection between Christianity and Homophobia in the wake of the shooting at Pulse nightclub in Orlando.
Councilwoman
A hotel housekeeper from the Dominican Republic, Carmen Castillo, has won a City Council seat in Providence, RI, taking her advocacy for low-income workers from the margins to city politics.
They Took Them Alive / Vivos se los llevaron
A community reels as the Mexican government obstructs an investigation into one of the most notorious state crimes in recent memory: Ayotzinpapa's 43 missing students. This 16-min documentary was produced for Field of Vision.
The Hand That Feeds
Twelve undocumented immigrants face an uphill battle and the threat of deportation when they take on the popular restaurant in New York City where they work.
Patricia Benabe, Co-Producer
Received a 2017 News and Documentary Emmy nomination in the Outstanding Business and Economic Documentary category.
Memories of a Penitent Heart
Twenty-five years after Miguel died of AIDS, his niece tracks down his estranged lover and cracks open a Pandora's box of unresolved family drama.
Patricia Benabe, Producer
Broadcast on POV, 2017
Reportero
A veteran reporter and his colleagues at Baja California's weekly Semanario Zeta defy powerful drug cartels and corrupt officials to continue reporting the news.
Patricia Benabe, Co-Producer
Broadcast on POV, 2013
Received a 2014 News and Documentary Emmy Award nomination in the Outstanding Informational Programming—Long-Form category.
• Nómada – Guatemala
Angélica tiende a fijarse en los sonidos pequeños. Saca esos sonidos fuera de su contexto, para luego manipularlo digitalmente, juntándolos y colocándolos con cierto modo y orden.  Eso es componer, en su definición más básica.
De muy niña, Angélica quiso tocar el chelo. Se presentó a tomar cursos de chelo, pero el maestro le dijo que sus manos eran muy pequeñas para ese instrumento, que mejor el violín.
Momentos antes de la bifurcación, por ese camino arbolado, Jeremías nos había advertido de tener cuidado de no pegarnos a un árbol cuya resina era venenosa. Algo saturados de datos, de repente pusimos especial atención, consternados de que fuésemos a rozar con el árbol equivocado y acabar convaleciendo en algún centro médico yucateco.
• Por Dentro, El Nuevo Día – Puerto Rico
Replicante
Dice la productora Patricia Benabe: "El documental es la crónica periodística y la ficción es literatura. En ambos puedes examinar aspectos de la sociedad, pero son dos acercamientos distintos. Yo no puedo decirte que uno es más importante que el otro; obviamente, nosotros preferimos documental, porque a eso nos dedicamos, pero no puedo decir que uno es más importante que otro. […] Son dos avenidas que te llevan a lo mismo, a reflexionar, a pensar, a replantearte tu conducta o tu perspectiva de la sociedad".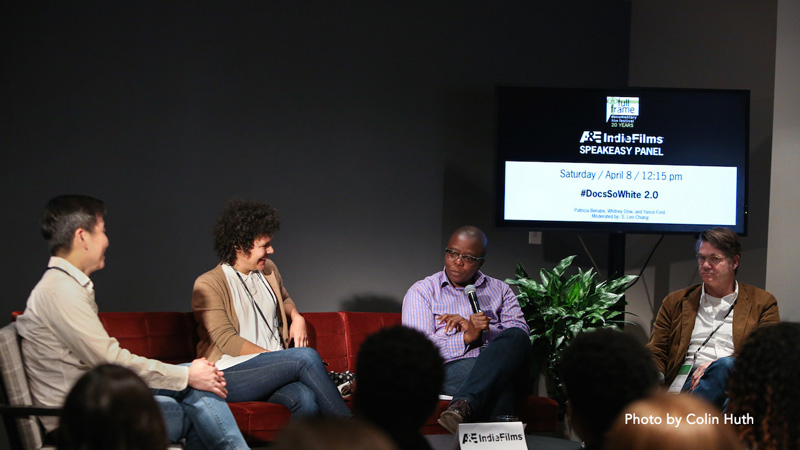 Filmmaker Magazine
Sitting alongside the Taiwan-born, San Francisco-based Chiang were Patricia Benabe (They Took Them Alive, The Hand That Feeds), a Puerto Rican now based in Lima, Peru; Yance Ford (Strong Island), a black Long Islander who was one of Filmmaker's 25 New Faces of 2011; and Whitney Dow (Two Towns of Jasper, Whiteness Project), who has been creating films focused on issues of race for nearly two decades.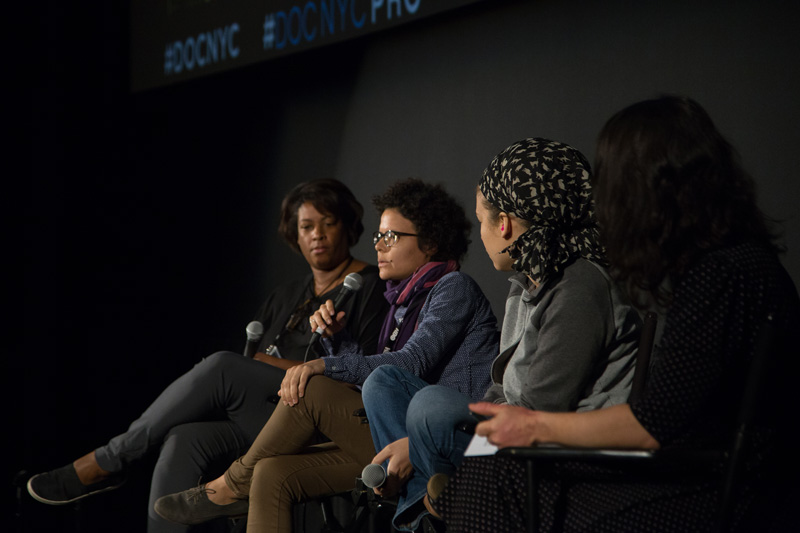 "Anatomy of Funding" PANEL, AT DOC NYC
Producer Patricia Benabe ("The Hand That Feeds") and filmmakers Dawn Porter ("Gideon's Army"), and Jen Brea ("Canary in a Coal Mine") with moderator Jenni Wolfson of Chicken & Egg Pictures take us through the steps of getting projects financed, and share their journeys of how their projects made it to completion.